Pontins: 2 Nights with 48-Hour Party – Best Deals & Coupons in United Kingdom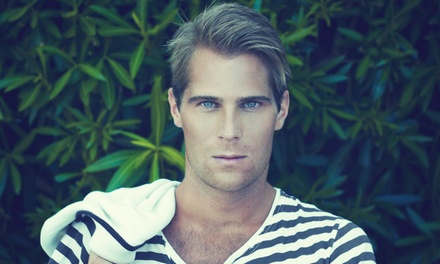 The Experience
With a choice of holiday parks, guests have the opportunity to enjoy a fun-packed event with entertainment and activities including live comedy, vocalists, and bands as well as DJ's. Besides the comedians, guests are spoilt with tribute acts, all in one big party. Lots of day activities also await the guests at each park.
Holidaymakers are welcomed to one- or two-bedroom apartments featuring a fully equipped kitchens as well as a lounges with TVs and private bathrooms.
On-site amenities include The Queen Vic Pub and the restaurant that offers cooked breakfasts and a wide variety of plates in the form of an all-you-can-eat buffet.
The Events
Prestatyn Sands Ultimate Comedy Weekend, 8 February 2019 (two nights)
Line-up:
Joel Dommett
Katherine Ryan
Dave Spikey
Crissy Rock
Steve Hewlett
Micky P Kerr
Scott Miller
Ricky K
Music from Firekind (party band)and Majesty (Queen tribute)
Prestatyn Sands 90's and 00's Weekend, 1 March 2019 (two nights)
Line-up:
Samantha Mumba
Basshunter
DJ Sammy
Lee from Steps (DJ set)
911
Damage
Big Brovaz/Booty Luv
Baby D
Party bands – Boomin and Wolcott Band
Tributes to Justin Timberlake and Take That
Comedy from Jonny Awsum and Danny Beard
Southport 70's and 80's Weekend, 8 March 2019 (two nights)
Line-up:
Martin Kemp (DJ set)
Sinitta
The Fizz
Tony Christie
Roland Gift of Fine Young Cannibals
Dr & The Medics
Hazell Dean
Nathan Moore
Tributes to Kylie, Elton John, Whitney Houston and George Michael
Comedy from Paul Boardman and Divina De Campo
Camber Sands 80's Weekend, 8 March 2019 (two nights)
Line-up:
Five Star
Martin Kemp (DJ set)
Hue & Cry
Nathan Moore
Dr & The Medics
Hazell Dean
Bucks Fizz
Tributes to Cher and Kylie Minogue
Comedy from Jimmy Cricket and Danny Beard
Category – Merchandising (UK)
Tags – Hotel – Family – Activities
Timezone – Greenwich Mean Time
Merchant – Pontins
Cancellation Policy:
No modification or cancellation allowed after booking confirmation. Bookings are non-refundable and non-transferable to another destination once confirmed.
Validity:
Valid on set dates only as per below:
– Ultimate Comedy Weekend – Prestatyn Sands – 8 Feb 2019.
– 90's & 00's Weekend – Prestatyn Sands – 1 Mar 2019.
– 70's & 80's Weekend – Southport – 8 Mar 2019.
– 80's Weekend – Camber Sands – 8 Mar 2019.
Excluded dates/periods:
Price for 2, 4 or 6 people, depending on the option chosen.
Booking:
Must book within 4 weeks of purchase.
Check availability before purchase.
Booking required by phone: 0844 576 5944, and subject to availability.
Calls are charged at 13p per minute plus your chosen phone company access charge.
Other Information:
The parks are located in Prestatyn, Southport and Camber Sands, UK.
No city tax.
No transfers included.
Valid for stay in a one-bedroom apartment for 2 or 4 people or in a two-bedroom apartment for 6 people.
Terms and conditions:
Adult only events, all guests must be 18 years or over.
All places are subject to availability.
Named acts are scheduled to appear, but are subject to change without prior notice.
Acts will be split between 2 venues over 2 nights at the Prestatyn 90s & 00s and Southport 70s & 80s events.
Prices based on an upper floor popular apartment for 2 nights, midday check-out.
Excludes bed linen, towels and electricity.
For more information visit https://www.48hourparty.com/groupon/.
A valid Groupon voucher is required to process your booking.
Voucher must be redeemed within 4 weeks of purchase, no refunds permitted after this date.
'Redeemed by' means – date holiday must be booked by.
For all other terms and conditions visit http://www.pontins.com/terms-and-conditions/ or ask at time of booking.
Vouchers sold by Groupon International Travel GmbH.
Reference price verified on the merchant's website on 15 Jan 2019. More information here."